Voicing the Soil was a collaborative fine art project, curated by the artist Marie-Pierre Leroux as the final part of her MA studies (you can find out more about Marie-Pierre's work here). 

The Voicing the Soil project set to explore Herefordshire soil in the geological age of the Anthropocene. Marie-Pierre conducted a huge range of research to form the basis of her ideas and throughout her practice uses sound, audio, interviews, video, installation, art and design to make this accessible, visual and informative.
My part in the project was designer, in a collaborative team of creative minds under the name of JUSTDUST. This team of creatives included myself and Marie-Pierre & Perry Walker: co-founder of Talk Shop, Christine Oxley: professional calligrapher, Alison Barter: botanical watercolour artist, Nicky Barter: illustrator and jewellery artist and Hayden Bail: audio visual technician
The Anthropocene Map: Development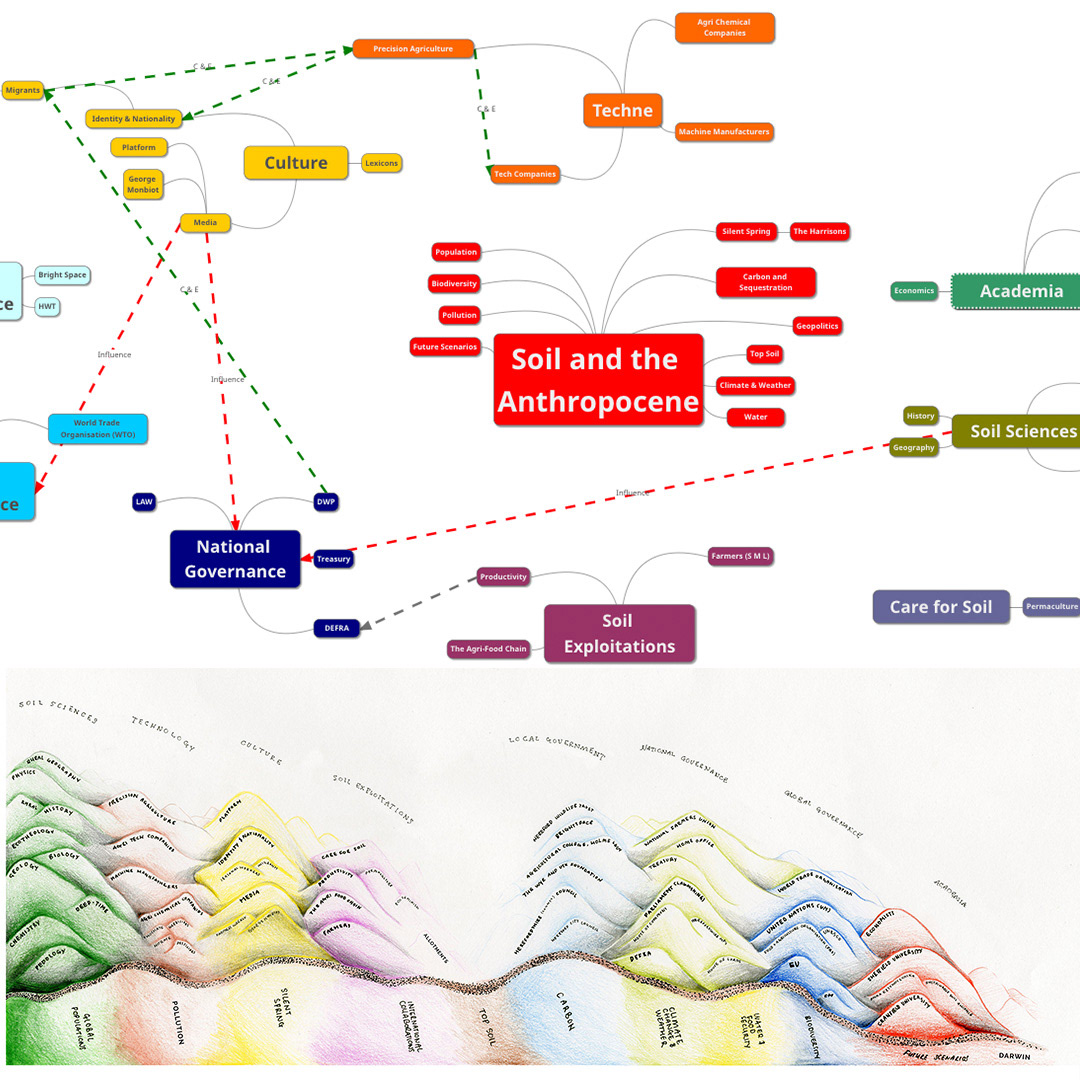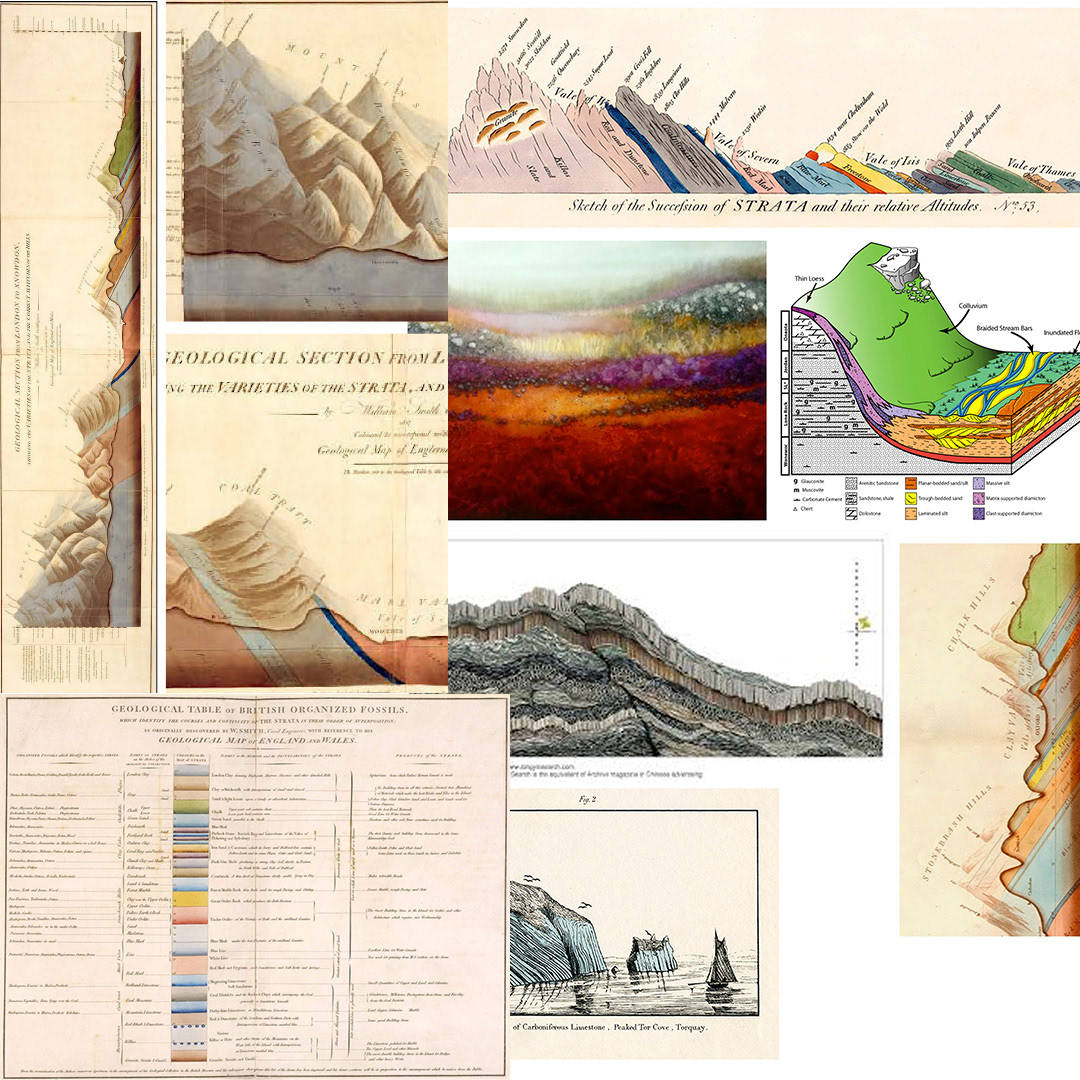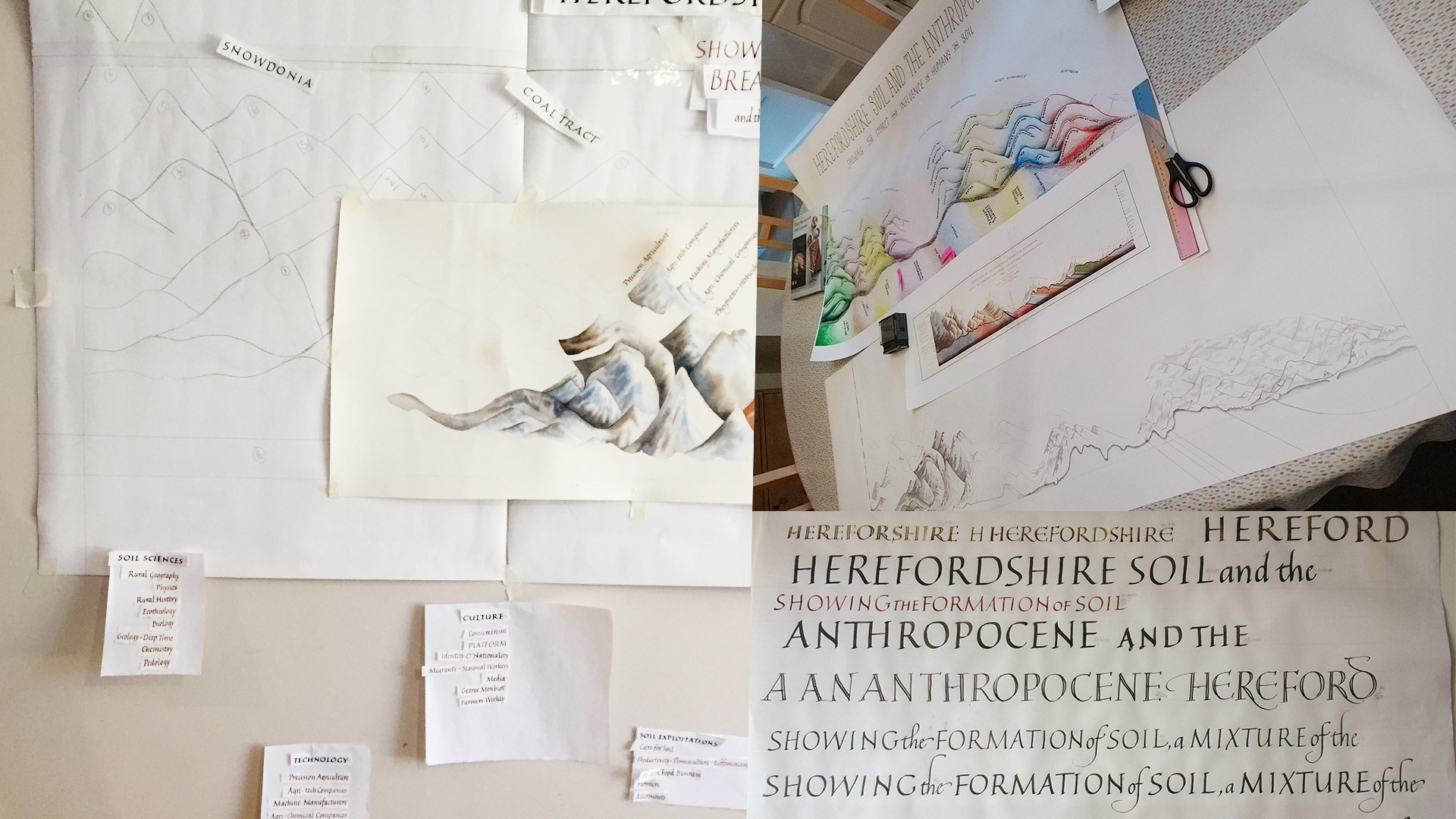 Myself and Marie-Pierre began with a mind map (top left) to compile Marie-Pierres research and the messages voicing the soil explored. From there I created a mock-up by hand (bottom left) of the map, and we decided on how we might merge the information with a geological map visual style (middle).  This led us to working with Christine, Alison and Nicky on a beautifully hand-crafted large scale map (work in progress image on right)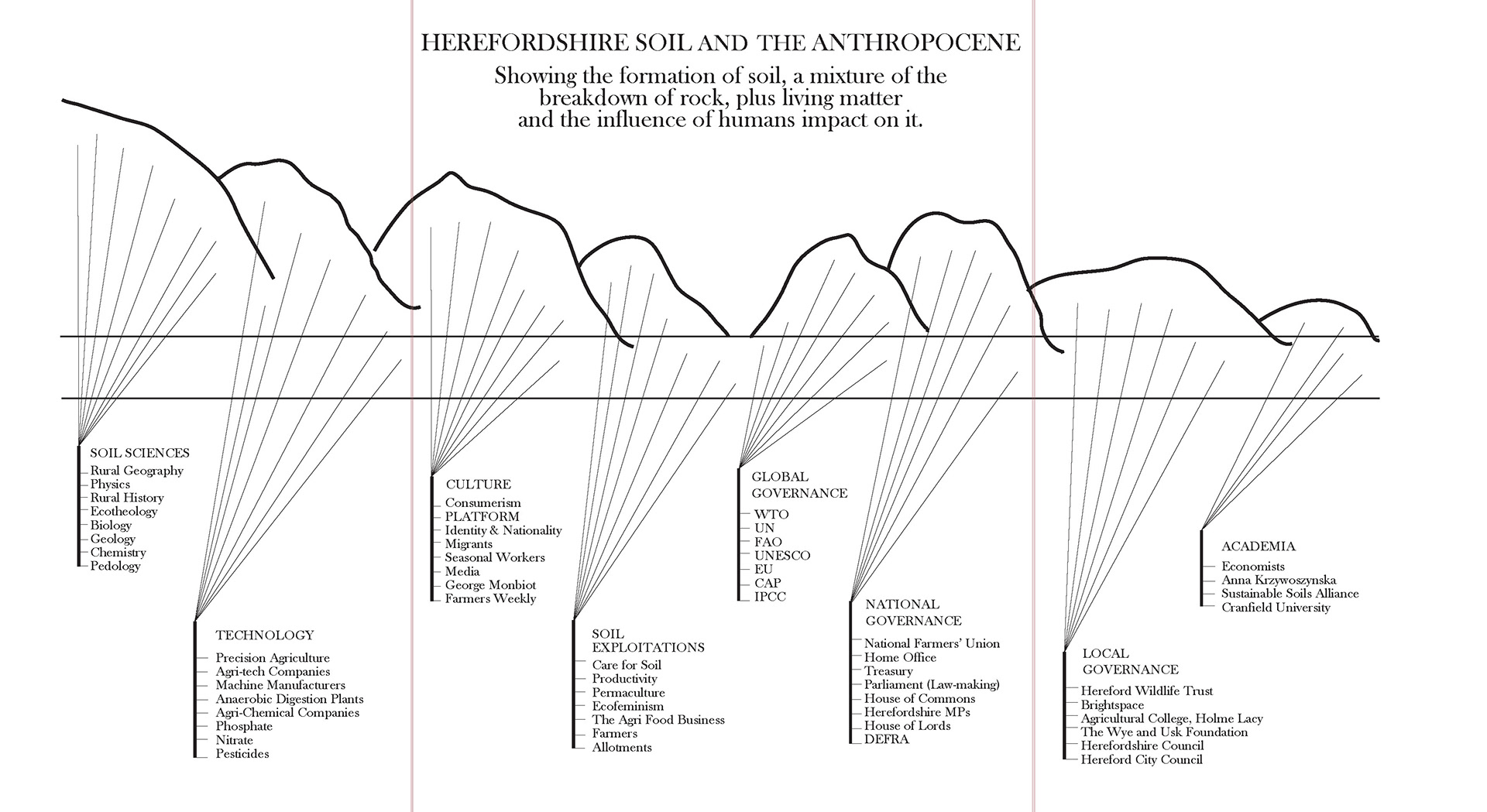 The Anthropocene Map: Outcome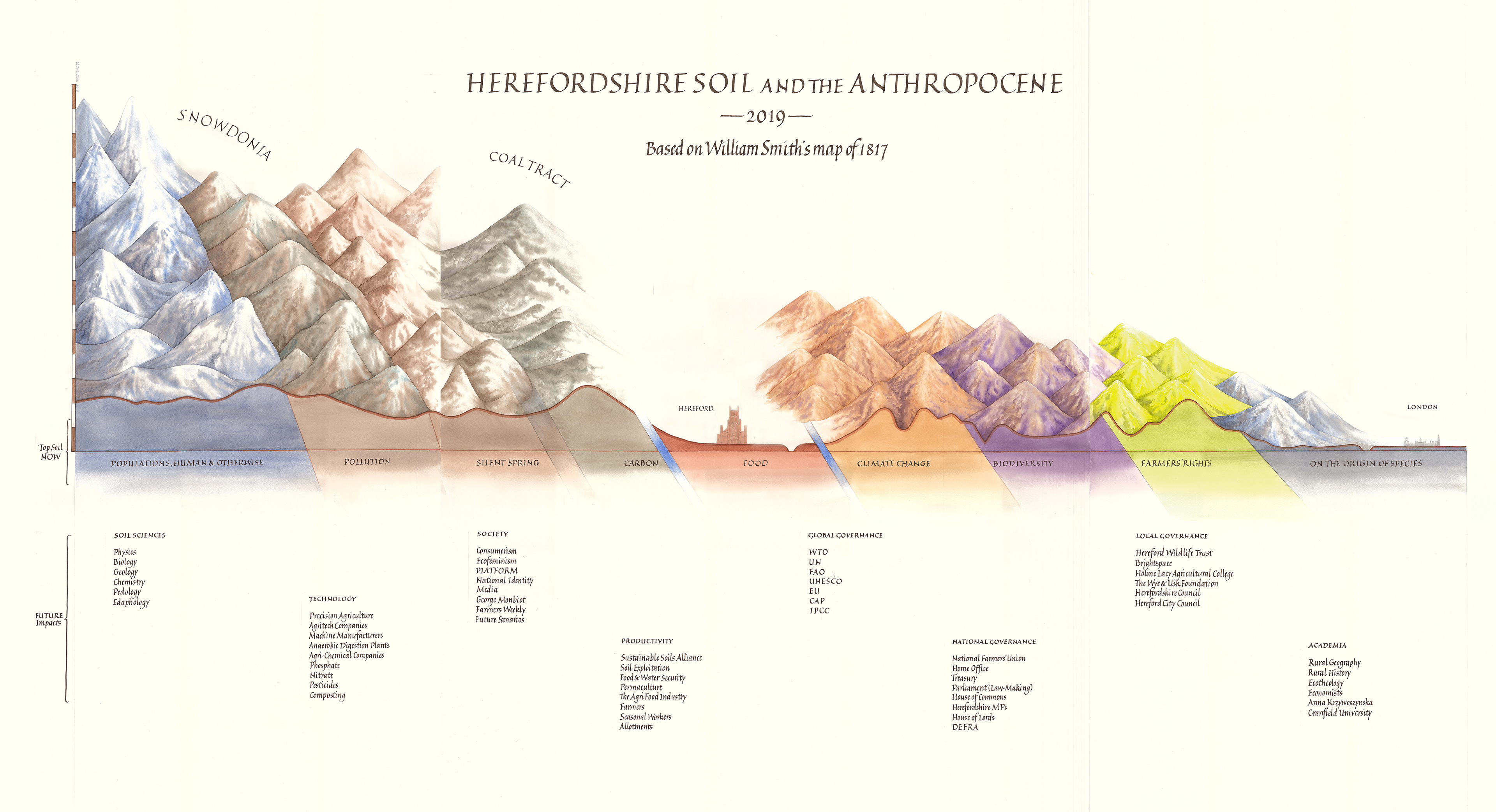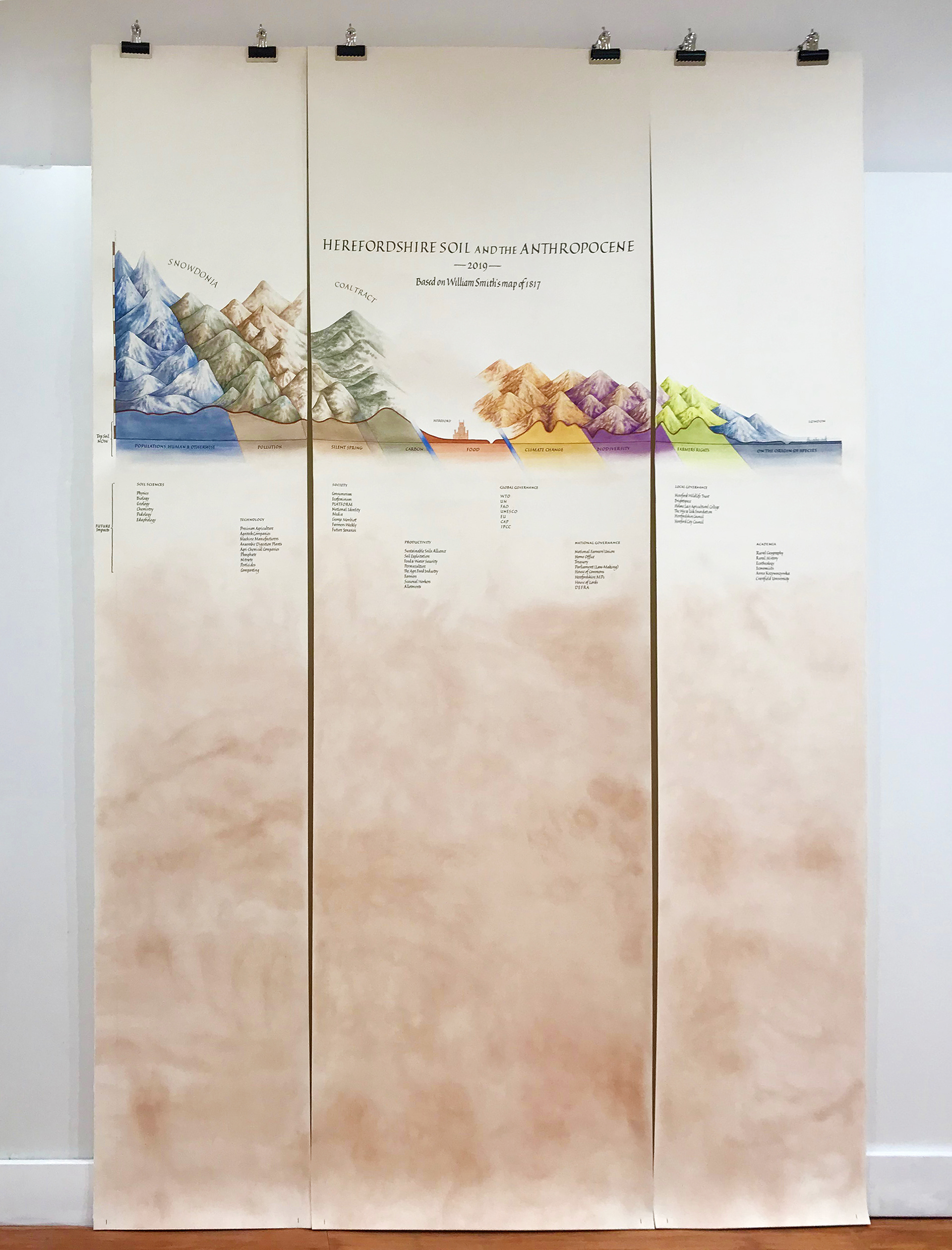 The Remarkabull Times
A huge part of the project for me as graphic designer was to produce some print materials, invites to events and a newspaper style handout to compliment and work alongside the map.